Aeolus

Pet Name: Aeolus
Meaning: Means "quick-moving, nimble" in Greek

Gender: Male
Birthdate: --/05/2011
Age: 3 Months (Roughly)

Ear Type: Dumbo
Variety: Rex
Section: Self
Colour/Group: Champagne
---
About Aeolus
Aeolus is the newest edition to the male section of the rat pack, and now also the youngest male. However, he also seems the most tame. Having come from the stock of Yankee Doodle Stud, I know he has been well looked after, therefore his beautiful temper is no shock. As I type this, he is currently snoozing in my hood, after only being with me for a few hours. He is a very relaxed little boy, inquisitive, but not bouncy like Pan and the girls. He's the perfect shoulder rat. He is currently occupying a cage with Nox, whom he enjoys snuggling up to. They are very good friends, which is excellent to see, and thus far I haven't noted a single hint of dominance between the pair, even when a secret female (Gabriel, formerly Soner) was in with the pair of bucks due to mistaken sexual identity. He is a very sweet little box and being a Rex, he will make beautiful curly rex babies that I'm sure children will adore.

Breeding & Litters Record
Aeolus x ???? =




© Anesidora Rattery (J.Dobson & R.McLeish)

Powered by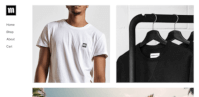 Create your own unique website with customizable templates.