Aoide

Pet Name: Aoide
Meaning: Means "to sing" in Greek

Gender: Female
Birthdate: --/04/2011
Age: 4 Months (Roughly)

Ear Type: Dumbo
Variety: Hairless
Section: Self
Colour/Group: Black

---
About Aoide
Aoide started out her young life in the hands of a feeder breeder and was later passed on to my local pet shop with a group of other hairless. She got mixed up and was placed in the boys cage, and since the keepers never sexed rats and often only ordered boys, they didn't have a clue of her sex. Originally, I picked out of the group because she was the only darker coloured and dumbo rat, but after finally making a decision to take her, I then realised she was a doe. Unbeknown to me, she was already pregnant to one of the hairless males that she was housed with. I brought her home to be a friend to Titch and Gabriel was added to their cage a day or so later. I noticed her stomach growing slightly larger and having not yet bred anything but Mice, it was a little difficult to tell if she'd just eaten too much or was pregnant. I came home a week after picking her up to find a pile of squeaking pinkies, and Titch and Gabriel looking slightly nervous in the corner. Obviously, Aoide was a very protective mother, so I set her in a different tank with her babies. She will later return to the trio most likely, once her babies are weaned. She is a very good mother and has allowed me to give her a helping hand in bottle feeding her chunky babies. Much like Titch, she also enjoys a good scratch between her ears.
Breeding & Litter Record
Aoide x Unknown Male = 11 Pups, born 07-07-2011



© Anesidora Rattery (J.Dobson & R.McLeish)

Powered by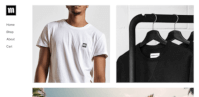 Create your own unique website with customizable templates.