Aurelia

Pet Name: Aurelia
Meaning: Derived from Latin aureus meaning "golden, gilded"

Gender: Female
Birthdate: --/06/2011
Age: 6 Months (Roughly)

Ear Type: Dumbo
Variety: Standard
Section: Marked / AOCP
Colour/Group: Seal Point Siamese / Roan
---
About Aurelia
Aurelia (who can be seen above and on the right in picture) was actually bought from a good friend and breeder of rats, who lives in Huddersfield, alongside the almost all of the teenage girls in Band B. She set herself out as being the leader of the crew quite quickly and was rather snappy to begin with. However, once she began to come around, she calmed, though kept her dominant and protective cage nature. When I first got her, she appeared to be a form of roan with a lovely golden coat, and had very similar markings to a siamese, but over time, her roan side has taken over and she now looks more like a Pew.
Breeding & Litter Record
Aurelia x ???? =



© Anesidora Rattery (J.Dobson & R.McLeish)

Powered by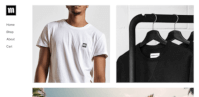 Create your own unique website with customizable templates.