Buck

Pet Name: Buck
Meaning: From an English nickname meaning simply "buck, male deer"

Gender: Male
Birthdate: 14/10/2011
Age: 3 Months

Ear Type: Top Eared
Variety: Standard
Section: Marked
Colour/Group: Agouti/Hooded
---
About Elyan
Buck is one of Elektra's eight babies. Originally, he was supposed to be rehomed to be a pet, but I no longer want to seperate him from his brother. He's simply been called 'Buck' since he was young, but now he's used to it, so it's staying as his name, just like the little weasel from Ice Age 3. More about him will appear soon!
Breeding & Litters Record
Buck x ???? =



© Anesidora Rattery (J.Dobson & R.McLeish)
Powered by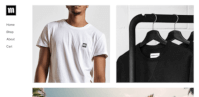 Create your own unique website with customizable templates.