Bucks

While my does are currently split into age bands, my bucks (although split into different living arrangements) remain in a single band. This is because I do not intend to have a large amount of bucks at once, if possible. They may be split into groups if I rehome bucks from pet homes, or if they go into retirement, or even if I become over run with bucks so I can keep better track of ages.

I am trying to keep my buck numbers to a minimum and will keep bucks that have different or interesting coat colours and patterns to my other bucks, different ear types and different kinds of coats. I currently only have three bucks, all of whom are too young to presently breed.
---



© Anesidora Rattery (J.Dobson & R.McLeish) 2011-2012

Powered by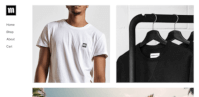 Create your own unique website with customizable templates.