Dipstick

Pet Name: Dipstick
Meaning: Taken from the film '101 Dalmatians'

Gender: Female
Birthdate: 10/12/2011 (Roughly)
Age: 3 Months (Roughly)

Ear Type: Dumbo
Variety: Standard
Section: Marked
Colour/Group: Black/Hooded

---
About Dipstick

Dipstick was bought on the 10th of January 2012, a few days after Remmy joined Anesidora. Dipstick and Remmy had been in the same cage alongside a group of other youngsters, who were possibly their siblings, but they had both stuck out to me. At the time I'd bought Remmy, I'd only had enough money to buy her alone, so when I had some cash spare, I immediately went back for Dipstick. Roughly the same age as Remmy and possibly her sister, the pair of girls are now both being bottle fed and share a cage with the runt from Elektra's litter - Mirana - who was still around the same size as the pair. As a child, one of my favourite film's had been 101 Dalmatians and the first name that popped to head when I saw Dipstick was actually 'Two-Tone', but when I later came to look at her, I noticed half of her tail was almost completely black, so sticking with the film theme, I went for Dipstick instead.
Breeding & Litter Record
Never bred.



© Anesidora Rattery (J.Dobson & R.McLeish) 2011-2012

Powered by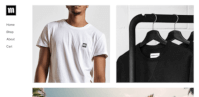 Create your own unique website with customizable templates.