Elektra

Pet Name: Elektra
Meaning: Means "amber"

Gender: Female
Birthdate: --/--/2011
Age: 1 Year (Roughly)

Ear Type: Dumbo
Coat Variety: Standard
Section: Marked
Colour/Group: Fawn / Hooded

---
About Elektra
Elektra was originally used as a feeder breeder by her previous owner and was not very well looked after. She was bred alongside a group of other females to feed a young man's snake collection, but I managed to save her from being killed or eaten by a snake herself before her former owner moved to Austrailia. The night before she was due to come to me, she gave birth to a litter of ten pups. Thus far, this has been her first and last litter that she has had while with me, as I believe she needs a break for now. She came to me with SRG and a pair of other, ill and young girls, plus Vitiosus in October. Her current litter is still with me and happily thriving, while Elektra is currently residing with Pan and Gabriel, taking a well earned rest. Elektra has always had a slight skin problem, so I have to regular check and treat her. She also has a tattered left ear, most likely gained from fighting with males in her old home.
Breeding & Litter Record
Elektra x Unknown = 10 pups, born 14-10-2011



© Anesidora Rattery (J.Dobson & R.McLeish) 2011-2012

Powered by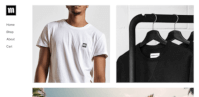 Create your own unique website with customizable templates.