Lux

Pet Name: Lux
Meaning: Derived from Latin lux meaning "light"

Gender: Female
Birthdate: 29/03/2011
Age: 5 Months (Roughly)

Ear Type: Top Eared
Variety: Rex
Section: Marked
Colour/Group: Beige / Berkshire

---
About Lux
When it comes to the doe group, Lux is most certainly the boss. Thus far, she is the only rat to have nipped at my fingers as she isn't so keen on hands invading her territory. She's a bossy boots, that's for sure. Although supposedly a mink self, she appears to have gained a darker hood, a marking similar to the bare-backs. I believe this has come from her father, since he was an Agouti hooded. She also appears to be slowly lightening, and now looks more Beige. I am hoping her attitude will calm soon and the problem of nipping will no longer be a problem, we can have her sitting on shoulders and merging into a larger group of girls in the future, when we have more room for a larger cage for the big girl group.

Breeding & Litter Record
Lux x ???? =



© Anesidora Rattery (J.Dobson & R.McLeish)
Powered by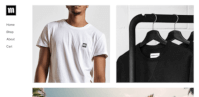 Create your own unique website with customizable templates.