Mirana

Pet Name: Mirana
Meaning: A variant of 'Mira' meaning "wonderful; peace; prosperous"

Gender: Female
Birthdate: 14/10/2011
Age: 3 Months

Ear Type: Top Eared
Variety: Standard
Section: Marked
Colour/Group: Chocolate/Striped Roan

---
About Mirana
Mirana is one of Elektra's eight babies. Originally, Mirana was supposed to be rehomed with one of her sisters, but it quickly became apparent that she wasn't well enough to leave Anesidora with any of her siblings. Always the runt of the litter, she is currently still the size of a four week old, even though she eats mountains of food. She has only just been named, since I have been calling her 'little one' since she was born. However, now that she has finally left Elektra's side to join two does her own size, I felt it was time to name her. She is now a part of the 'Movie Menagerie', a trio of rats that are all named after characters from films; Remmy, Dipstick and Mirana. Mirana is actually the name of the White Queen in Tim Burton's rendition of 'Alice in Wonderland'. I felt it suited my peaceful little girl. Mirana was one of only three mis-marked babies in Elektra's litter, being neither a hooded or having the typical Roan markings. However, her oddly coloured coat has slowly faded and is now quickly turning white.

Breeding & Litter Record
Mirana x ???? =



© Anesidora Rattery (J.Dobson & R.McLeish) 2011-2012

Powered by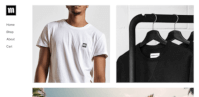 Create your own unique website with customizable templates.