Nimueh

Pet Name: Nimueh
Meaning: Meaning Unknown

Gender: Female
Birthdate: --/01/2011
Age: 8 Months (Roughly)

Ear Type: Top Eared
Variety: Standard
Section: Marked
Colour/Group: Black / Bareback

---
About Nimueh
The first time I saw Nimueh and her pal Morgana, I thought 'magic and mischief'. I'm not one for names as simple as that, but I went along the lines of it all the way back to one of my favourite TV programmes, 'Merlin'. And thus, Nimueh was christened. A mischievous troublemaker, just like her namesake. She is the monkey of the pair, the one who is more confident and likes trying to escape. I'm hoping to train Nimueh to sit on my shoulder, but with her being older than my other rats, it might take a little bit longer to do so. She's getting there slowly though.

Breeding & Litter Record
Nimueh x ???? =



© Anesidora Rattery (J.Dobson & R.McLeish)

Powered by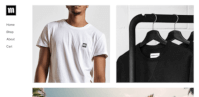 Create your own unique website with customizable templates.