Our Survey
We are always keen to hear your comments and suggestions for the site, such as what you like, how we could improve, is there anything in particular you think needs changing (ie. text sizes, colours, picture size, information available etc.) We are also curious as the how you found our site and what the age range is that is viewing it. Your help is very useful to us and we thank you for taking the time to fill in this survey. Reviews on our rats and the service we provide can be given through this survey, or can simply be emailed to us using the email provided on the contact page.

Thank you.



© Anesidora Rattery (J.Dobson & R.McLeish) 2011-2012

Powered by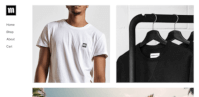 Create your own unique website with customizable templates.