Pan

Pet Name: Pan
Meaning: Derived from a Greek word meaning "shepherd"

Gender: Female
Birthdate: 29/03/2011
Age: 10 Months (Roughly)

Ear Type: Top Eared
Coat Variety: Rex
Section: Marked
Colour/Group: Black / Berkshire

---
About Pan
Pan was named as such for two reasons; the first, she believes she is Peter Pan and launches herself from the daftest of places, thinking she can fly. Thus far, she's only chosen to 'fly' from very low places in her cage (thank heavens) and her flying antics seemed to have settled a little in the last month or so. The second reason for her name is linked to the meaning. When I only had Pan, Una, Lux and Titch, she led the 'flock' of girls out of their shells and into their young and mischievous ways. She was the first to allow me to pick her up, showing the others that is wasn't so scary to be handled. It had to be said, Pan is definitely my favourite in the girls in terms of attitude. This little monkey is filled with spirit.
Breeding & Litter Record
Pan x ???? =



© Anesidora Rattery (J.Dobson & R.McLeish) 2011-2012

Powered by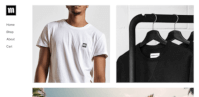 Create your own unique website with customizable templates.