Peregrine

Pet Name: Peregrine (aka 'Perry')
Meaning: From the Late Latin name Peregrinus, which meant "traveller"

Gender: Male
Birthdate: --/--/2011
Age: 8 Weeks (Roughly)

Ear Type: Top Eared
Variety: Standard
Section: Marked
Colour/Group: Blue/Hooded
---
About Peregrine
While on a brief holiday in Bristol, I spotted Peregrine in a local pet shop. Much like his young friends in his cage, he was quite nervous and not very sociable. He looked very similar to Remmy, which is actually the reason why I picked him up. Originally, I was going for a young dumbo roan in a separate cage but once I'd spotted him, I couldn't resist him. I already had a cage with me, as I'd just delivered 2 of Elektra's does to a friend in Bristol, so I quickly decided I wanted to take him home with me. His name was given because he, out of all my rats, has travelled the furthest in his life so far. Over 200 miles from Bristol to back home. However, he'll be nicknamed 'Perry' for short and will eventually be bred to Remmy.
Breeding & Litters Record
Peregrine x ???? =



© Anesidora Rattery (J.Dobson & R.McLeish) 2011-2012

Powered by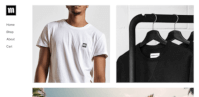 Create your own unique website with customizable templates.