Solomon

Pet Name: Solomon aka 'Solo'
Meaning: From the Hebrew name Shelomoh which was derived from Hebrew shalom "peace"

Gender: Male
Birthdate: 07/07/2011
Age: 5 Weeks (Roughly)

Ear Type: Dumbo
Variety: Hairless/Fuzzy
Section: Marked
Colour/Group: Cocoa (?) / Husky

---
About Solomon
Soloman one of only three bucks Aoide's eleven pup litter, as well as being the only marked male. From the moment his markings began to develop, I fell in love with him (after all, I do love my marked). Out of all the pups in Aoide's litter, he is one of most adventurous, alongside the only marked doe in the litter 'Aoide Junior' - a hairless, black Berkshire. Nicknamed Solo for his unique markings within the litter, he has become a joy to handle, sitting quietly in my hands or on my lap most of the time. While in his cage, he tends to sit on the highest level, peeking through the bars and watching me as I work. When I come to put food in his cage, he often climbs down and is out the hatch before I realise, usually attempting to leap onto my head. Being my only marked fuzzy and having such a sweet personality, I have no doubt that he will later be used to alongside Freya and Perun for adorable dumbo fuzzies. For now, he's my little lap rat.
Breeding & Litter Record
Soloman x ???? =



© Anesidora Rattery (J.Dobson & R.McLeish)

Powered by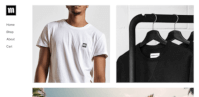 Create your own unique website with customizable templates.