Titch

Pet Name: Titch
Meaning: Means "small"

Gender: Female
Birthdate: --/--/2011
Age: 5 Months (Roughly)

Ear Type: Top Eared
Variety: Hairless/Fuzzy
Section: Self
Colour/Group: Pink Eyed White

---
About Titch
Titch is the smallest female in the bunch. A fuzzy/hairless with bright red eyes, she can appear a little bit freakish at first, but past her slightly nervous attitude, she has a heart of gold. When she first came to me from Yankee Doodle Stud with Gabriel, she was very tiny and nervous, but I instantly fell for her. How could you not fall for that little face? She started out living with the other young girls of roughly the same age; Pan, Una and Lux, but once Morgana and Nimueh were added to the group, I found she was struggling to fight past with the bigger girls to get food, so I removed her to chunk her up a little. Not wanting to leave her alone, I picked up Aoide (another fuzzy/hairless) from the local pet shop, so she had a pal. The two got along fine, then I discovered that Gabriel (previously named Soner) was also female, so rather than adding her to the larger group, I put her with Titch & Aoide. In the short time she was alone, Titch adopted another 'friend' - a sock. It had previously belonged to baby Aeolus, but she nabbed in on a cleaning day and hasn't get go until Aoide then stole it to put in the nest with her first litter. Titch loves a good tickle on the head.
Breeding & Litter Record
Titch x ???? =



© Anesidora Rattery (J.Dobson & R.McLeish)

Powered by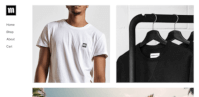 Create your own unique website with customizable templates.