Una

Pet Name: Una
Meaning: Possibly derived from Irish uan meaning "lamb"

Gender: Female
Birthdate: 29/03/2011
Age: 5 Months (Roughly)

Ear Type: Top Eared
Variety: Rex
Section: Marked
Colour/Group: Black / Berkshire

---
About Una
Una is the 'twin' sister (in my eyes) of Pan, yet the slightly shyer girl. She has come out of her shell since her arrival and usually follows close behind Pan, but fortunately does not attempt to fly off various pieces of furniture. Gradually, she has gained the confidence to climb out of her cage to greet us and even allowed me to pick her up in the same fashion Pan rather enjoys. She is a sweet little thing, who thoroughly enjoys to climb on the ropes that hang in her cage. Climbing is one of her favourite things to do. Recently, she has allow begun to take food from my fingers, without trying to take off the tips with her. The best way to tell Una and Pan apart without looking at their bellies (which are immensely similar anyway) is to look at the tips of their tails. Pan has a large amount of white on the end of her tail, while Una only has a small white tip. Demeter now has the same tip, but the ear difference makes them easy to tell apart.
Breeding & Litter Record
Una x ???? =



© Anesidora Rattery (J.Dobson & R.McLeish)

Powered by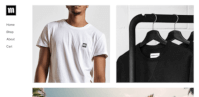 Create your own unique website with customizable templates.